3 Semester Credits
(post-baccalaureate
PD credits for re-certification and
pay-lane increases)
accredited nationwide

start any time
up to 5 months to complete
independent study
all course materials included with course tuition
Course Description
This course examines the issues of adolescent girls and the way they behave towards other girls. The feminine dynamics that occur in schools in-between girls such as cliques, popularity and bullying are explained. Teasing, gossip, power plays as well as appearance and beauty are analyzed. How girls interact with boys, dating, relationships and promiscuous behaviors are discussed. Approaches for teachers to use in schools to inform classroom instruction, and address and mitigate these concerns are presented. Educators will also research this topic along with an application essay or develop lessons or activities to work with girls.
Teacher feedback about this course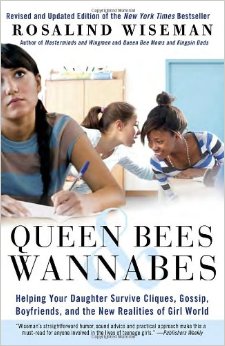 $425
3 Semester Graduate Credits
Adolescent Girls' Interaction: Queen Bees and Wannabees
- 3 Graduate Credits -
Course Objectives
Educators will review the changes that take place in adolescent girls as they become involved in more complex interpersonal interactions with other girls in school settings.
Participants will examine the interpersonal behaviors such as gossip, cliques, teasing notes and appearance and how these behaviors play themselves out in schools.
Educators will learn about power and influence in-between girls as well as jealously and judging behaviors that take place on the internet and in school settings.
Participants will explore dating issues, the influences of boys, crushes, matchmaking and a variety of adolescent sexuality issues and dramas that take place in schools.
Educators will research this topic to be able to provide guidance and solutions to teen girls in school settings. These wells help preventing young girls from the dangers of sex, drugs and negative interrelationships in school and society.
Credit Hours
3 Semester Credits (post-baccalaureate professional development credit)
Course Instructor
Joseph C'de Baca MaEd.
Grade Type
University Transcript: Click Here For Details
Adolescent Girls' Interaction: Queen Bees and Wannabees
What Others Are Saying About This Course


I would like to personally thank the individual or group who decided to offer courses that were very ideally fitting for educators. I am more excited about these courses than any professional development I have taken in over ten years. Thank you for thinking outside the box and offering courses that sound so fascinating and meaningful."
– Tina B. , Maryland


Thank you very much, I appreciate your help in getting this to me for timely processing with my district."
– Christine G. , Indiana


Thank you for your willingness to e-mail me promptly regarding my questions. I really, really appreciate the format that TLC provided me. I will definitely continue to share my positive experience with fellow staff and hopefully you will see continued fruit from that. I will definitely use TLC again."
– Darin K. , Oregon


My superintendant forwarded an email about TLC to me"
– J. Churchill. Danvers, MA


I heard about this program through a friend. The courses were approved by the Virginia Board of Education"
– M. Barry. Fairfax, VA


Thanks for the feedback on Part B of the coursework. I used it as part of a World Geography course, and it was a success, so I will make it a regular part of curriculum!…"
– Carolyn P. Boulder, CO – Understanding Hispanic Students and Issues
---